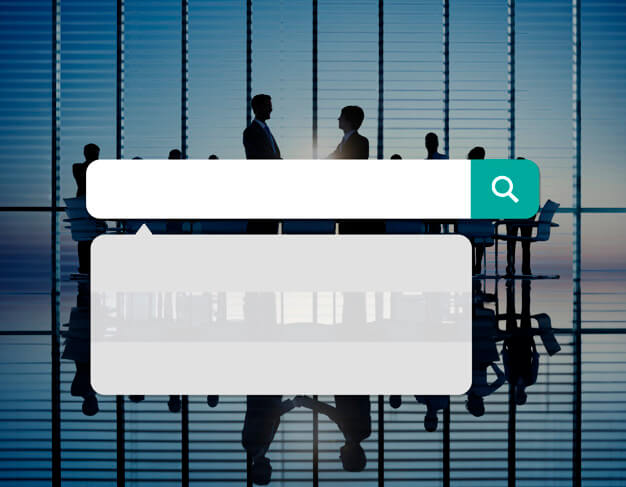 Which News reader should you use
Which News reader should You Use?
The newsreader is one of the major components which make or break your whole Usenet experience. If you pick the right news reader then you will have a great  usenet experience because you will be able to do the various tasks such as accessing Usenet and downloading your favorite data without any issue. There are tons of Usenet newsreaders out there and it is very difficult to pick the right one. In this guide, we will share some tips which will help you pick the right newsreader. We will also share some of the best Newsreaders you can get in 2022. Let's get started.
Which features to look for in a Newsreader?
There are tons of newsreaders out there and they offer a variety of features to attract the users. However, when it comes to picking the newsreader, you should look for these features. Any good Newsreader should come with the following features.
NZB Support – NZB Support is a must-have feature these days and the majority of the good Newsreaders come with NZB Support. If the Newsreader doesn't have NZB Support then you should not consider it.
SSL Support – If you want to ensure your privacy then you would want a Newsreader with SSL Support. Most of the Usenet Services offers the fee SSL Connections but if your Newsreader doesn't support it then you can't take advantage of it.
Ease of Use – A good Newsreader should be easy to use. If a newsreader has a complex interface then you will have to spend a lot of time exploring it which no one wants. So, get a newsreader which is well-optimized and easy to use.
These are the 3 most important features. You can also look for some features such as thumbnail view, Usenet search, and automatic extraction which are also available in many newsreaders.
Which News reader should you use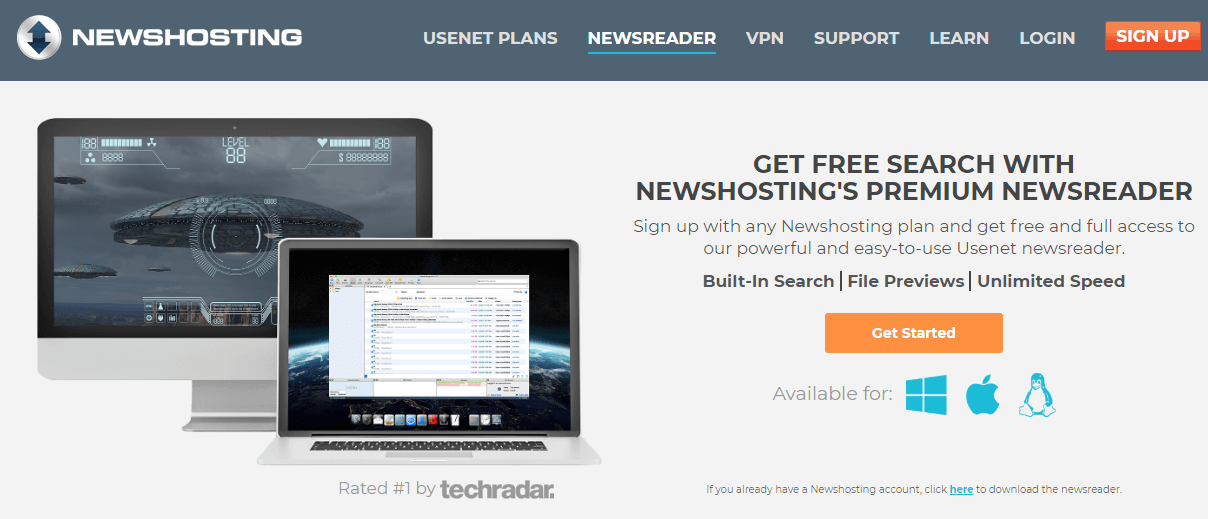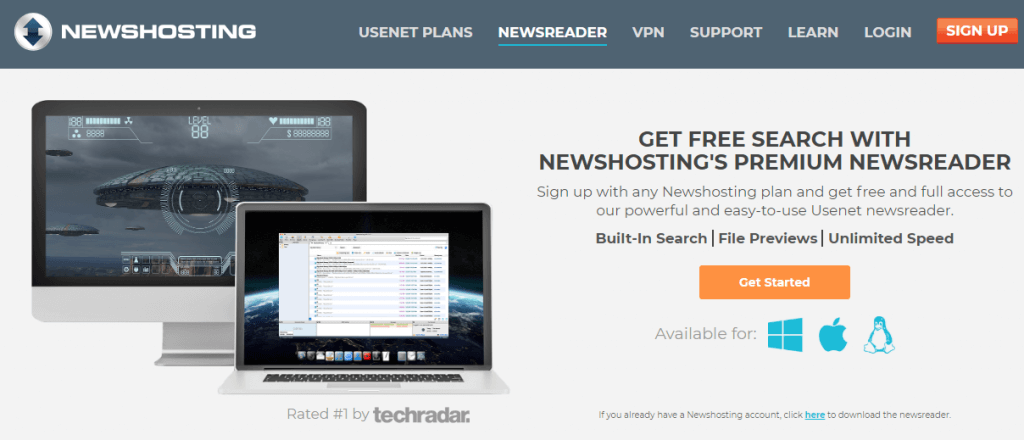 Top 5 Best Usenet Newsreaders in 2022
In this section, we will share our top 5 Newsreaders which you can use in 2022. These newsreaders are trusted by thousands of Usenet users around the world and you can also use them for ultimate Usenet experience.
Easynews Newsreader


Easynews is one of the Best Newsreaders that is designed for the binaries. It allows you to search and browse the Usenet articles without downloading headers. It is also highly configurable which makes it ideal for beginners as well as veteran Usenet users. These are some of the salient features of Easynews Newsreader.
Easynews:

Optimized Usenet access from any mobile, desktop, or streaming device
Faster and more accurate Usenet search results
2 easy ways to access Usenet posts:

Download – with just one click
Play – In-browser viewing with no downloading or 3rd party software

Infinite scroll — Review all Usenet search results on a single page
New search previews
Download multiple files simultaneously – select multiple files to send to your Zip Manager
Easynews allows you to search the Usenet and it brings over 10k results per single search. The pricing for Easynews starts at $9.99 per month. Easynews  is our top choice for getting started with Usenet.  It's an all-in-one service with the best Usenet search engine. Easynews  provides the best Usenet search results with high-retention Usenet Newsgroups access included.
Which News reader should you use
Newshosting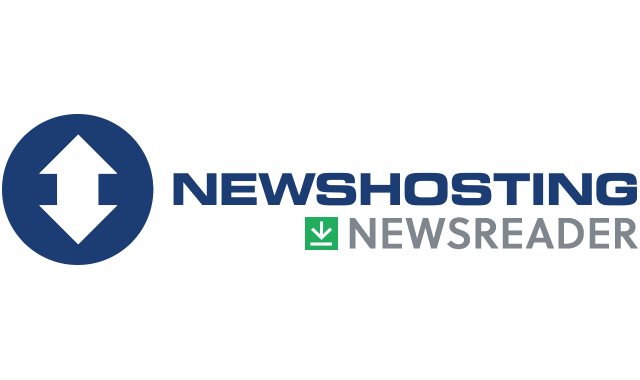 Newshosting is our #1 recommended Newsreader because it is simply the best. We have reviewed tons of newsreaders in the past but none of them come close to Newsreader in terms of performance and features. Newshosting Newsreader is the default Newsreader for the Newshosting users and it comes with tons of great features. The following are some of the salient features of Newshosting Newsreader.
Built-in Usenet Search Feature
Built-in Image Viewer
Unrar and Unpar Support
Supports the NZB Files
SSL Support
Available for Multiple Platforms including Windows, Mac & Linux
File repair Support
If you are looking for the best Newsreader and want the best Usenet Service then you can go with Newshosting Usenet Subscription and you will get the Newshosting Newsreader for free.
NewsLeecher

NewsLeecher is another very powerful Usenet Newsreader which you can use to access your favorite newsgroups. It comes with tons of great features but one of the most powerful features of NewsLeecher is its "Super Search" feature. It is a very handy feature that you can use to browse content on Usenet without downloading any Headers.
Moreover, it also comes with the "SuperLeech" feature which can help you access the NZB Automatically and you won't have to initiate the process. NewsLeecher also comes with SSL support and all the connections on NewsLeecher are encrypted with 256-bit SSL Encryption which is one of the strongest encryption standards out there. Following are some of the salient features of NewsLeecher
SSL Support
NZB Support
Easy to use
Features such as SuperSearch & SuperLeech
Available for Windows
NewsLeecher is a great Newsreader and it comes with tons of great features. However, it is only available for the Windows platform. The pricing of subscription starts at $3.99 per month. You can read the complete review of NewsLeecher on our website.
UsenetWire
UsenetWire is the official Newsreader for the Tweaknews which is a popular Dutch Usenet Service. UsenetWire is a very feature-rich Newsreader and it comes with tons of great features that make it one of the best Newsreaders. It comes with a very simple UI which makes it easier to use. The following are some of the salient features of UsenetWire.
NZB Auto Import Feature
Safe Search
Images Preview
SSL Support
Download Scheduler
Automated unpacking & repairing
UI Customization options
UsenetWire is a feature-rich Newsreader and the best thing about it is that it is completely free to use for TweakNews users. The company also offers the trial period so you can try to Newsreader and Service. You can read the complete review of UsenetWire on our website.
Newsbin Pro

Newsbin Pro is one of the most advanced Usenet users and it is also very popular. It has been around for years and it has undergone tons of changes to become very finest of Newsreaders. It is a great Newsreader for beginners because it comes with great features and it is also very easy to use. The following are some of the salient features of Newsbin Pro.
Built-in Image Viewer
NZB Support
Automatic Header updates
Built-in RAR Processing
Great Usenet Search
Newsbin Pro also offers great performance and it also uses very less RAM as compared to other Usenet Newsreaders out there. The pricing for Newsbin Pro starts at $30 and you can also get the free trial. You can read the complete review of Newsbin Pro on our website.
Bottom Line
That's all folks. These are some of the best Newsreaders you can get in 2022. We would recommend you read the complete reviews of these Usenet Newsreaders and then pick the one which suits your needs. If you are looking for the best Newsreader from a Usenet Service Provider then we would recommend you choose from EasyNews,  Newshosting, +NewsLeecher. If you want a third-party Usenet Newsreader then you can't go wrong with UsenetWire Newsbin Pro . You can read the complete reviews of these newsreaders and other major Newsreaders on our website. Also, if you are looking for a reliable Usenet service then we would recommend you to check our Best Usenet Providers list where we have shared the reviews of the best Usenet Services.