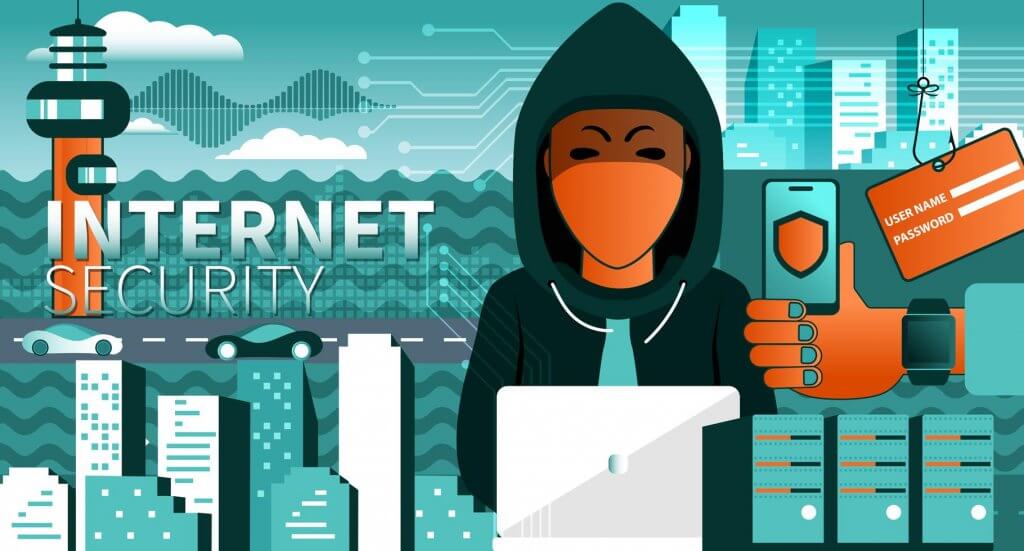 What is a VPN?
A VPN is a method or an application that you can use to encrypt your online communications through a public (or private) network. Basically, any online network you access while using a VPN with make your information, data and location secure and encrypted. Using a VPN can make your computer much more secure and give you piece of mind. While being online, it's important to remember that your information is at risk, and with a VPN, you can be happy knowing it's all secure.
What does VPN stand for?
VPN is an acronym standing for Virtual Private Network. While online networks can be open or visible, it makes it possibly that you will have your own virtually private network through public networks, making your information and data encrypted to be anonymous while online other networks.
How does a VPN work?
Once a user makes a connection to the Internet, the VPN application kicks in and the connection is made to a server that is chosen by the user from another place in the world. Once connected, the host computer will be encrypted from the chosen area and there will be no information or data given off to the visited websites from the actual host network or computer.
Why should I use a VPN?
Using a VPN can save you from many different hassles and geographical restrictions while searching through the pages of the Internet. Using a VPN can also be very good in blocking your computer from hackers and spammers. Remember though, it is not a virus protection software, and you can still obtain negative viruses from the Internet.
What can I use a VPN for?
It is good for many things, including but not limited to getting past geographical restrictions on videos and websites, game testing from other countries and places around the world, getting past spamming and hackers who are out to get your information or place you on lists and hide your sensitive information like bank notes, passwords and work information.
How do I get a VPN?
Many different providers offer VPN services, and although the features can vary, every company offering VPN can encrypt your data. Looking through reviews and testimonials is a good way to ensure great service from different companies. One of the biggest changes of features for different companies is the amount of servers they have from around the world. Some companies carry more server locations for you to log in from than others, making your choice in encrypted location IP addresses much greater. Signing up with a company is easy, as you just follow their online steps.
Will a VPN mess with my current Internet network and connection?
No. A VPN will connect easily through your current WIFI network with no problems or conflicts. The VPN only affects your virtual network connections and not the actual connection within your household. You will still be connected through your own network, though appear like you are running through a different one online. This is great because it means you won't have any problems with setting the VPN up or running it, other than any normal Internet problems you may run into with your network connections. VPN are very reliable!
Technical/About
What systems are supported by VPNs?
Most providers offer VPN services for ALL devices, including computers, laptops, tablets and smart phones. All major operating systems for these devices are secured and provided, including but not limited to Mac OS, Windows, Linux, iOS and Android. Although different companies offer service for different platforms, you can find a provider for any one!
How do I set up a VPN on my device?
There are many different providers for VPN services, and all of the providers offer different services and features. With a VPN service, the prices, features and speeds can vary, though they all do the same thing: encrypt your data. Setting up a VPN is easy. On the providers website, they will have a sign up screen that will direct you through using your VPN service and how to get it downloaded and paid for on your computer.
What do I do to turn on my VPN service?
Nothing. There is no number to dial or programming to do. All you do is sign on to the application for the VPN and you instantly have the encrypted web locations and servers. Having a VPN is so easy. Look into the information on different providers websites for more information on how their specific program works. Everyone is different, but every VPN does the same thing.
How much does a VPN cost?
Every provider offers a different rate at the cost of the VPN. Usually, a company will sell their VPN service in packages of months. For example, some companies will offer three packages at one month, three months or six months. Some even offer a years worth of a VPN service.
What if I have major problems with my VPN software?
Every company that offers a VPN service has extensive support services for their products. They understand that the Internet is sometimes a confusing thing for people, and that it is important to know what certain software is doing to your computer, especially when it comes to securing your computer. Many companies will have a online chat and an e-mail connection along with large FAQ sections to help you troubleshoot your problems and discuss your inquiries about the services and products.
How do I know my VPN connection is working?
Once a VPN connection is made, it is working. Through the application for the VPN, you will have a section telling you whether or not you are online. Once it changes to telling you that you are online, you are good to go. Your computer is properly secured and your information is encrypted. Until the application tells you that you re offline, or you log off from the internet connection, you will be online through the server you have chosen.