Free Usenet Trials
Free Usenet Trials
Usenet.com reviews Usenet Providers offers of Usenet Free Trials to ensure you find the Best Usenet Provider fit for you.
Free Usenet Trials
Usenet Server
Usenet connects you globally over 100,000 discussion groups, which enables the exchange of ideas, files and messages amongst millions of people worldwide. UsenetServer provides its customers with one of the most reasonable free trials that usenet providers have to offer.
Free Usenet Trials
Free Usenet Trials
Accessibility is key in a usenet's services and UsenetServer provides its customers with wonderful accessibility through its newly improved award-winning Global Usenet Search Service. Moreover, they also maintain relationships with their major providers, ensuring a smooth and dependable service for their users anywhere in the world. Not to mention, their website has support for users whenever help is required.
Usenet's architecture is strong and reliable with connections to over 800 broadband access providers globally, along with multiple tier 1 bandwidth providers, which guarantees the fastest speeds for your downloads and searches! Furthermore, their retention spans to more than 4164 days, giving you ample data to sift through to find what you are looking for.
Security is paramount for this service, which is why apart from the basic 256-bit SSL connections that UsenetServer uses. Their security is powerful and simple, which you can rely on anytime.
All their subscription plans have free 14-day trials that you can subscribe to and experience whichever plan best suits your needs.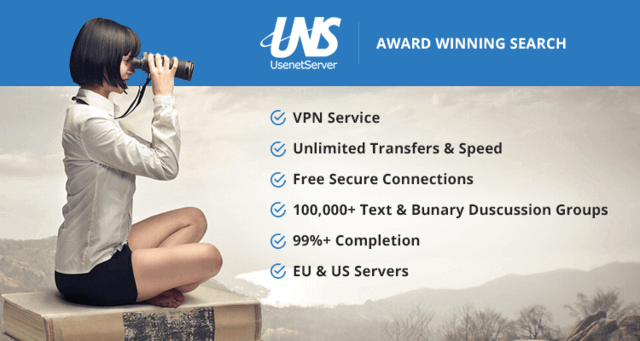 Easynews
The usenet service provided by Easynews is as direct as it gets – they have full control over their servers and routers, which gives users better Usenet access than other usenet providers in the market.
However, their retention is a work-in-progress, as they are committed to offering their users with the best retention in the usenet market. They are continually upgrading and improving their retention features to give a better experience to their customers.
Unlike most usenet services, Easynews has a dedicated support staff for each of their users who are available 24/7/365 via e-mail, or the support newsgroup, to solve issues as quickly as possible. Customer support is of high priority at Easynews, and they deliver superbly in this regard.
Easynews offers free trials to its users in all its subscription plans, from which users can sign up on the plan of their choice. New Easynews accounts include a free 14-day Trial with a 50GB download limit. If you have not exceeded 14 days or the 50GB limit, you will not be billed for the service. If either of these limits are exceeded, you will be billed and the service will begin. An authorization is made to your payment method at signup for the full amount. This offer is only available to new subscribers and once per subscriber.
Free Usenet Trials
Newshosting
Users of today demand speed in almost every service they avail, and Newshosting makes sure not to disappoint its users when it comes to Usenet access speed. It makes this possible by owning and operating its own gigabit farms in the USA and Europe, guaranteeing you superfast accessibility from any server in the world.
Along with speed, it is connected to over 100,000 uncensored newsgroups, which enables users to find whatever they're looking for, wherever they may be. And not to mention, the retention being over 4165 days, makes it ever more a better experience for users to find the file or information they require.
Newshosting also gives its subscribers a free newsreader, making life easy for us all. Furthermore, this usenet service makes available numerous connections to its users at the same time, maximizing the bandwidth usage for each user's respective ISP.
Security is paramount to all features at Newshosting. And to ensure all connections remain secure, Newshosting has 256-Bit SSL encryption in all the subscription plans they offer to their users free of charge.
Newshosting provides Free Usenet Trials for 14-day for all their subscription plans of 30 GB access, which you can use and choose as per your desired needs.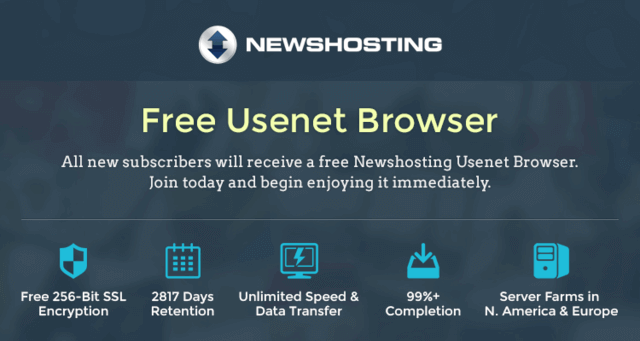 Eweka Review
Eweka is our top Usenet Provider choice for those seeking a Best European Usenet Providers. They are the First on our list of Best European Usenet Providers. The Dutch Usenet provider offers a full 3,560+ days of retention. That's more than the next closest competitor located within the region. Those in the United States will want to use a VPN to sign up. Otherwise you will be blocked. After signing up you can connect from anywhere. More About Eweka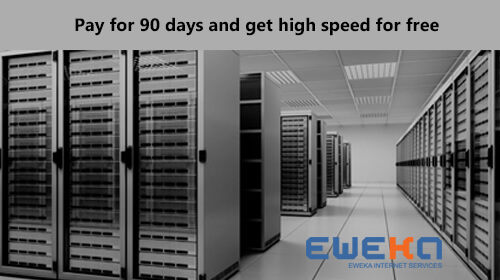 Giganews
Giganews is big on speed – every subscription plan they offer has unlimited Usenet Access speed – hard to believe, no? But it's very real and true. Regardless of whatever transfer limit your account has, you will have access to unlimited usenet access speed if you sign up with Giganews. One of the reasons why Giga news is able to offer this to its users is because it writes its server software completely on its own, without the interference of third-party softwares, which ensures top notch quality at the user's end.
With heavy investments in their network expanding across the globe, Giganews offers its users the shortest and quickest routes with low latency and fast speeds wherever you are in the world. Their systems are crafted carefully to meet your needs.
Giganews has got your back if you face any issues with the interface or your experience – they have people available at all times on their website to provide customer support promptly, wherever you may be and whenever you need it, be it during the night or on a weekend, no matter what the extent of the issue is they have top notch tech support.
Security at Giganews includes encrypted authentications in their free trial but users have to purchase subscriptions if they want to avail their VyprVPN that prevents your ISP from restricting your access to the internet or servers, giving you a better and safer experience.
Their subscriptions are flexible, lasting for a month, with no long-term commitments required. You can upgrade or downgrade whenever you want, cancel whenever you want or come back to the subscription whenever you feel like.
Giganews offers its users a 14-day free trial in all their subscription plans that users can experience and subscribe to the plan of their choice.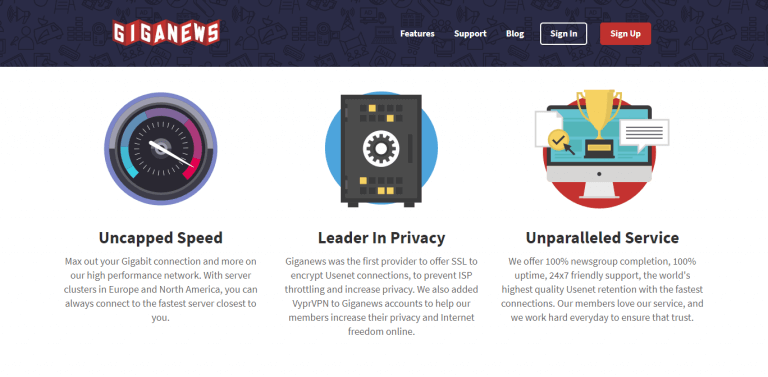 Fast Usenet is all about making the customer's experience seamless and comfortable. They achieve absolute customer satisfaction by providing access to servers where data is accessible on 4164+ days retention, which is continuously growing, and a mobile compatible newsreader that you can use on-the-go!
They offer a customized version of the GrabIt newsreader to all their users, which makes the retrieval of desired data so much easier and efficient. Users also get unlimited global Usenet search, at $30/year value for free.
Their free trials are available for all their subscription plans, being limited at an access of 15 GBs for each plan's free trial. Once users find the plan of their liking, they can subscribe to it and enjoy the service whenever they need it.