PureNZB Review: Everything you need to know

PureNZB is the official newsreader of two major Usenet services providers: UnlimiNews and Z51. Both companies offer the PureNZB newsreader to their users for free and they can use it to access the internet. PureNZB also comes with tons of great features and we will explain them in this review. In this comprehensive review, we will also tell you everything you need to know about PureNZB. Usenet.com reviews the Newsreaders to ensure that you find the right fit for you. You can find comprehensive reviews of all major Newsreaders on our website. Let's get started.
UnlimiNews is a decent Usenet service provider and it focuses on North America. The company offers a retention period of 1000 days and text retention of 1350 days. Following are some of the salient features of UnlimiNews.
Retention Period of 1000+ Days

Up to 50 Concurrent Connections

Up to 100 Mb/s connection Speed

Unlimited Data

Free Newsreader (PureNZB)

256-Bit SSL Encryption
The company also offers a variety of packages which you can chose depending on your requirements. Their pricing starts at $9.99 and goes up to $14.99 per month. We would also recommend you to check reviews of top Usenet service providers as it will help you make an informed decision. Now let's get to our review of PureNZB.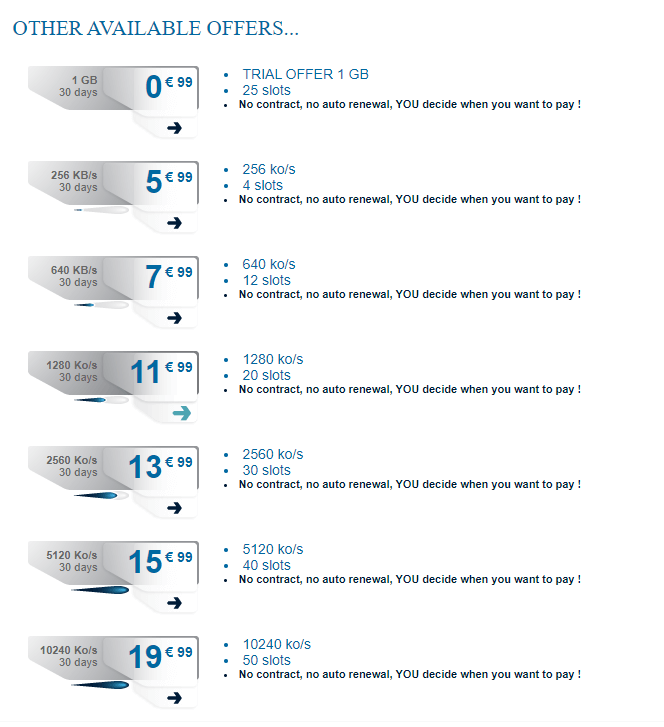 Highlights
Integrated Usenet Search

Automatic Repair

Automatic Decompression

Video Streaming

Automatic Updates

Completely free to use

24/7 email support

Built-on Guides

Platforms
PureNZB is currently only available for the Windows platform and you can download it from the Tool section of the website. The company doesn't offer PureNZB for Mac or Linux and you will need to use the third party newsreader to access the service.
Installation & Setup
Unlike other service-specific newsreaders, you can download the PureNZB directly from the website. All you need to do is to click the "Newsgroup Tools" section and here you will find a link to download.
After downloading the newsreader, you can install it and then it will ask you to enter your login credentials. You can enter the credential and then it will take you to the home page. As the PureNZB is already configured with the UnlimiNews and Z51 Usenet services, you won't need to configure it again. All you need is the valid UnlimiNews or Z51 subscription.
Features
PureNZB offers tons of great features but the following are some of features we thought were worth discussing.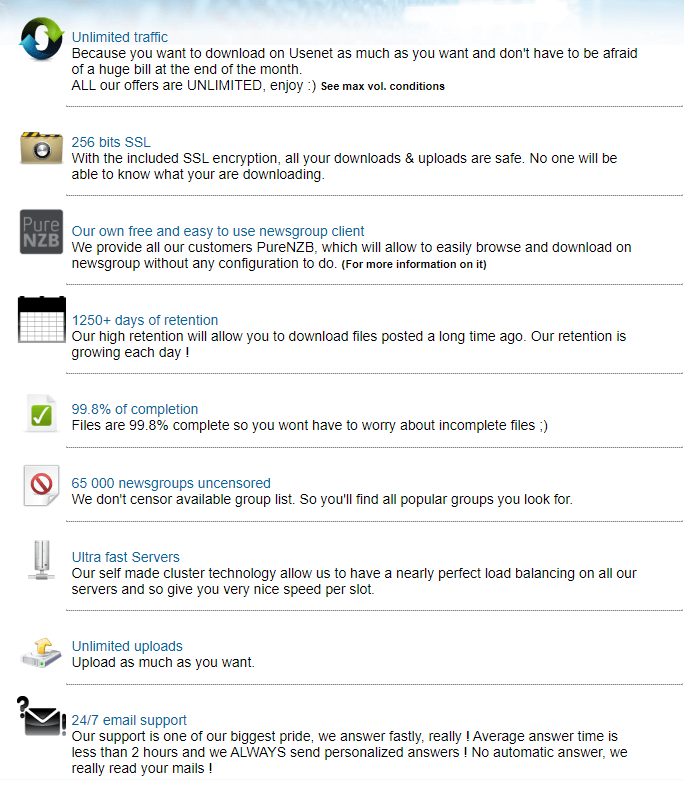 Integrated Search System
PureNZB comes with a fully integrated search system that you can use for Usenet search and access other search engines. It is also very easy to change the search engine, all you have to do is to click the search engine name and it will reveal the list of all search engines available. You can pick the one, type your query and newsreader will show the results.
Search Filters
PureNZB also comes with more than 10 search filters which you can use to refine your search. It comes with the following features.
Group Filter

Poster Filter

Relevance/Score filter

Minimum Size

Maximum Size

Minimum Days

Maximum Days

Select a Newsgroups of your choice filter

Options to skip password-protected content, spam and adult content.

You can also enable the NFO
Automatic Repair
Automatic Repair is one of the most useful features as it allows you to repair the corrupted download. PureNZB automatically detects that if the downloaded content needs any repairing and it necessary it will repair the content. It is a great feature for those who don't have a reliable connection.
Automatic Decompression
PureNZB also comes with the automatic decompression feature which can be very helpful if you download the compressed files. The newsreader automatically analyzes each file at the end of the download and if necessary, it automatically decompressed it for you.
Video Streaming
PureNZB is one of the very few newsreaders which support the video streaming feature. This feature allows you to stream any video of your choice without having to wait for its completion. You can use this feature when downloading the content which is long.
Automatic Updates
PureNZB also comes with the automatic updates feature which allows it to download the latest update for you. This feature helps PureNZB to keep updated and it also provides you with the latest and refined software.
Pre-Configured Software
If you are the veteran Usenet user then it will be very easy for you to configure any third-party newsreader with the Usenet service of your choice. However, if you are someone who is new to the Usenet world then configuring the newsreader can be a headache. PureNZB comes with a pre-configured setup and you won't need to manually set up the software. All you have to do is to download the software, enter your credentials and start using the service.
User Interface
User Interface is the strongest feature of PureNZB. The UI is divided into several parts. The home page comes with your latest searches, video tutorials which can help you with using the software and latest news. The top section comes with the PureNZB logo, your subscription's remaining days, speed of connection and search bar. In the navigation bar, you get the home button, refresh button, forward and backward button, search shortcut, downloads shortcut and download folder.
The developers have also released the dark version of PureNZB recently which causes less strain on eyes especially if you use the software in the night. Overall, we think that the User Interface of PureNZB is really good but they can surely work on aesthetics to make it better.
NZB Files
PureNZB does support the NZB files and the software is also designed in a way that you can open the NZB files with one click. The software can also remove it once the download is launched which is surely a great feature.
UnlimiNews Speed
As PureNZB comes with the UnlimiNews, the connection speed will depend on your connection and max speed offered by the Usenet service. The UnlimiNews offer the max speed of 100 MB/s on its premium package so if you get their premium package and your connection speed is also more than or equal to 100 MB/s then you can get good speed. However, if your connection speed is lower than the 100 MB/s then you can't achieve that speed and you will get the speed according to your connection. So, make sure to compare your connection speed with the speed offered by the package you pick.
Downloads
Downloading content with the PureNZB is pretty easy and you can do it with one click. When you click any file, the newsreader will start downloading it and when it is completed, you can click the download folder icon to access it. You can also stream the content you are downloading.
Security
PureNZB does support the SSL connection which is a standard encryption protocol form communication between your device and servers. All the communication between your device and servers will be totally encrypted and you can boost it by using any third party VPN services. If you don't know much about VPNs then don't worry because we can help you with it. You can check the comprehensive reviews of most trusted VPN providers on our website.
Customer Support
PureNZB comes with a very basic customer support system and you can only get customer support by ticket on the official website. However, the PureNZB does comes with built-in tutorials that can help you with common issues.
Pros
It is a great newsreader for the UnlimiNews and Z51 users.

It comes with a great user interface

The built-in search is a great feature.

Features such as Automatic repair, automatic decompression, and automatic updates are great.
Cons
It can't be used with any third party Usenet service.

There are no customization options

It lacks advanced features such as download scheduling etc.
Conclusion
PureNZB is surely a great newsreader but we only recommend it for those beginners who use the UnlimiNews or Z51 Usenet services. In our opinion, there are better options available out there that offer tons of customization, many advanced features and you can configure them with multiple Usenet services. UsenetServer was chosen Best Usenet Provider you might want to make some comparisions before you decide. We would recommend you to check the reviews of top Newsreaders on our website and then make an informed decision.