Rating
Price
Free
OS
  
Features
Fast and Many Platforms
Small Memory Footprint
Constant Development
Par Check and Repair
NZBGet is right up there with SABnzbd in terms of popularity. This USENET downloader is a solid piece of software with plenty of features, good security and cross-platform capability. One of its real standout advantages is that it works very well with low or even under-powered devices, giving it an edge if you have an older computer or use Raspberry PI to handle your downloads.
The program is cross-platform, so there shouldn't be any issues for those who use something other than a Windows box. NZBGet is written in C++. It has a web interface, will check and repair par files for you and supports client/server mode.
NZBGet works just fine with media players, routers and NAS devices, so it is flexible. The program is also very lightweight in terms of the resources it demands. If you've taken an old computer and refitted it with a minimalist Linux distro or want something that won't tax it too hard, NZBGet is definitely one of your options.
NZBGet made huge advances in 2014 and is now on par and/or better with all the big name newsreaders like SABNzbd, Newsbin, etc.You will need a Usenet Provider we recommend UsenetServer.
Installation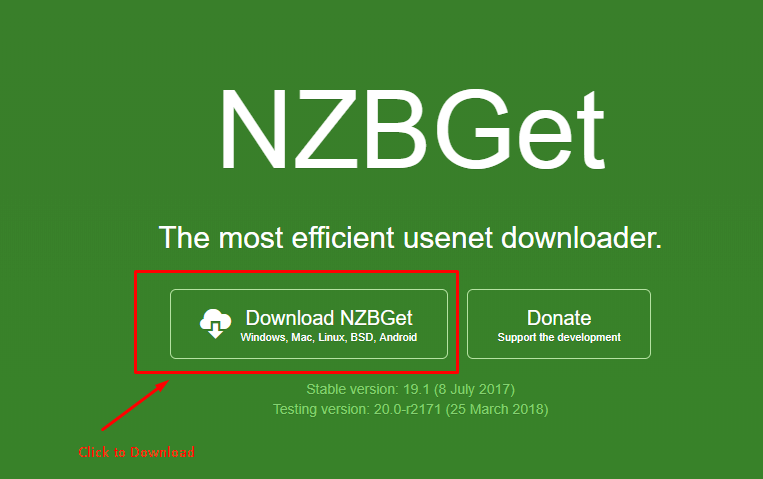 To install the program, download the appropriate package from the NZBGet homepage. There's an installer for windows, a ZIP for Mac OSX, versions for Linux and the source code, all right on the page.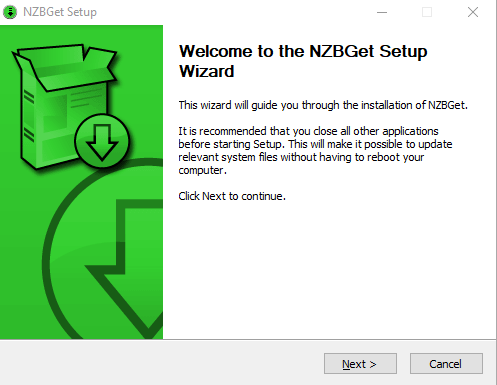 Once you've downloaded the program and installed it, it should open up, presenting you with the main screen.
Using the Program
By default, NZBGet will open up on your localhost, port 6789. From the configuration screen, you can set your security, RSS feeds, logging, schedule and other options.



The first thing you'll want to do is set up your news server, obviously, which is located under "News-Servers. Plug in your hostname, your username and password, select whether to use encryption and you're ready to go.



You can download NZBs from a URL or from your local drive by selecting Add. Once you add the NZB, it will start downloading.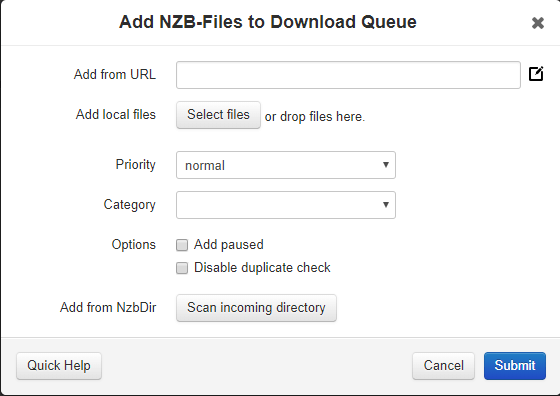 Technical Details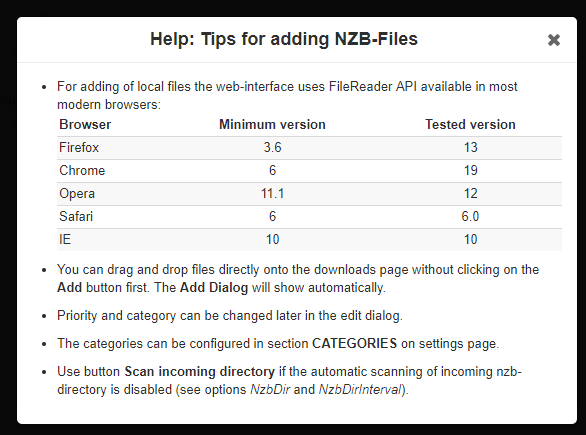 NZBGet lets you work from a web interface that gives you a basic, but really useful, set of controls. You can manage your feeds, start and stop downloads, add NZBs and handle just about anything else. You can repair files, unpacking and processing them. It will also handle automated downloads for you and it works with RSS feeds.
NZBGet is very flexible. You can control it remotely and can even use scripts to do so, if you're technically adept. It does allow streaming.
NZBGet Versus SABnzbd
The other huge name in NZB downloaders is SABnzbd. SABnzbd and NZBGet both have passionate user bases, but NZBGet is likely to be a bit more popular with people who have less powerful machines. The NZBGet program doesn't take up much in the way of resources, and can certainly handle any task most users would ask of it.
Because these are both outstanding—and small—programs, it's worth it to download both and give them a test drive. Either can add a lot to your USENET experience and, while they offer largely the same functionalities, they each have their own areas where they excel, so give them both a shot.
Summary
NZBGet is an excellent program and whether this one or the other big name, SABnzbd, ends up being your preferred NZB downloader is likely to come down to your preferences more than anything else.
If you are using a machine that doesn't have much in the way of power, however, NZBGet will probably offer you a smoother experience overall. It's generally regarded as less user-friendly than SABnzbd, but opinions certainly differ on that point. You will need a Usenet Provider we recommend UsenetServer.
Check out our Best Usenet Service Providers