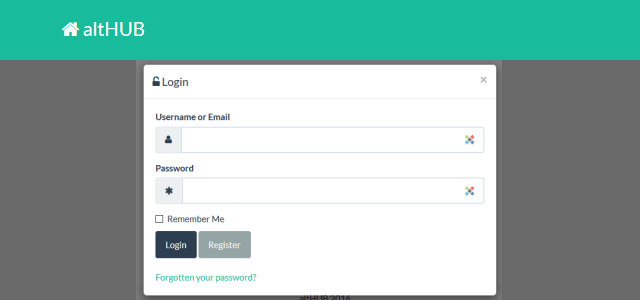 Althub
Althub
Highlights
altHUB is a Usenet NZB indexer that will allow you to search for the content or files on Usenet servers that you are looking for. altHUB is based in South Africa, unlike the majority of indexers, which are usually in Europe. The website originally started its operations as 'nMatrix.co.za' in 2012 but has since switched to the current domain name and branding in the middle of 2015. The service implements the popular Newsnab platform, variations of which are used in most of the major Usenet search services. The main purpose if this service is to search for and download NZB files, both manually and through automation. Although, altHUB will let you get NZBs for files you need, if you actually want to download them, you'll need a few more things. A Usenet provider like UsenetServer will get you access to Usenet newsgroups and is absolutely essential. Newsreader software will allow you to take the NZB files you downloaded and actually get the content from them.
Features
altHUB provides several features that make the user experience better but these are nothing special compared to other similar NZB sites. The website provides a forum where users can discuss things about the Usenet indexer as well as about Usenet in general. altHUB indexes over 80 different newsgroup and its indexer refreshes four times every hour. One of the best things about altHUB is that it provides superb support to its customers. Although we faced some issues with the service, their responses were swift and the problems were mostly resolved within no time. Additionally, if you're the kind of person who despises ads, you're in luck because altHUB is completely ad free.
Membership
There are two kinds of membership available on altHUB. The Usenet indexing service provides you with both paid and free membership options. For users who sign up, there's a separate membership tier called 'altTRIAL' which is meant to allow users to evaluate the indexing service without making any purchase. This tier allows you up to 5000 NZB downloads total as well as 5000 API hits. This trial lasts for 14 days after which users are moved to the free tier.
Users with the free membership tier, which is titled 'expired', can only download NZB files manually from the website and don't have access to the API. This means that those looking to automate downloads using a service like CouchPotato will have to get the premium membership.
The premium membership is called the altYEARLY subscription and provides users with a truly unlimited experience. Users can download as many NZBs as they want and they have an unlimited number of API calls. These users get up to 10 invites for this indexer.
altHUB may not be filled with features but it does redeem itself a bit because of its very reasonable pricing. The yearly membership is just 10$ and this allows you access to the unlimited plan. If you're patient enough, you may even be able to get an even better deal. The indexer often has holiday deals where you can get a five-year subscription for the price of a single year. Even if you just want altHUB as a backup indexer, this is certainly worth the cost.
This Usenet indexer provides both a free membership and even its premium subscription is low cost. If you're on a tight budget, this may be exactly what you're looking for.
Technical Details
This indexer is based on the industry standard Newsnab. Newsnab is open source and available to anyone who would want to use it. A lot of the work that the indexer is de-obfuscation of files that have purposefully had their names hidden for whatever reason. Additionally, the search engine uses regex to figure out exactly what files to show to the end user. While the service is generally reliable, it has a bit of a problem with being offline at random times. Additionally, compared to other indexers like NZBGeek, their de-obfuscation is lacking as it often doesn't find files that those other indexers would.
NZBs and Retention
This Usenet indexing service has indexed over nine hundred thousand files from across the entire Usenet databases, and is consistently adding more from the 80 different newsgroups that it indexes. altHUB doesn't reveal details about its retention period, which means that it probably isn't too impressive.
API Integrations
For some users, the best part of the Usenet is that it allows you to schedule downloads automatically using powerful tools like Radarr and Sonarr. These programs allow you set up parameters for what to download and automatically perform the downloads while you can be out doing anything else. The altHUB API allows you to utilize these services if you know what you are doing. You'll need a paid plan to make use of API integration. You can find guides on how to set up various programs to work with the API on the altHUB website.
Ease of Use
If you've ever used Google to search for something, the altHUB user interface will be pretty self-explanatory to you. You just type in whatever you're looking for and the website will tell you if it found anything similar in its database. The service is easy to use for both new and experienced users. If you're a bit better with Usenet, you can even try using the API.
Security
If you're concerned with your privacy, you'll be happy to know that altHUB supports full 256-bit SSL encryption. This means that your activity on the website will be hidden from viewing by any third party besides you and altHUB.
How to Use
Just type in what you want to search for in the main search bar on the home page of the site. Tapping the search button will take you to the results page. From there, you can either click on download or add the NZB files to your cart. On the search page, you can select if you only want to see the results from a single category. Alternatively, you can select multiple results and download them as a single NZB, making it easier to manage your downloads. You can also select one of the categories and browse through the latest releases in that category.
Conclusions
Overall, altHUB is a decent Usenet indexer for anyone looking to try a new one out. However, it doesn't really have anything that would make it stand out among the sea of other Usenet search services. It certainly isn't a bad option to try out, however, as the free trial requires no purchase and can help you get a good idea of whether the service will be useful for you. It is reasonably priced and so this is certainly an option to consider when getting a new Usenet indexer, especially if you're looking for a backup option. You will need a Usenet Service Provider to use altHUB and we and done the research for you. Check out our recommendations at Best Usenet Service Providers.