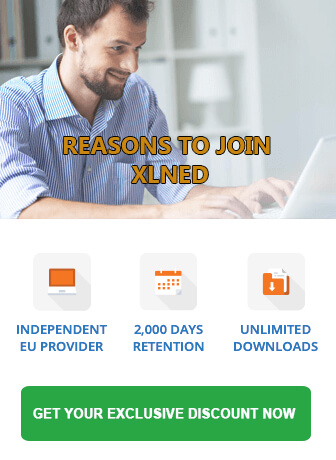 FEATURES
Fast News Server Access
Unlimited Downloads
Uncensored Newsgroup
XLned is a Growing and Developing company which has been providing Usenet services since 2007. It is a European Usenet provider that caters for an extensive range of Usenet fans. They do such by offering various plans based on your desired connection speed. What's more, it enables members to connect by means of SSL to give an additional layer of encryption.
Xlned is a fascinating provider for all Usenet  enthusiast including a really reasonable plan, witht 900 days retention. It is for people who like to download recent files, as very old content won't be available.
XLNed
XLned doesn't have any limits concerning the times you can access Usenet. The service is always accessible 24 hours per day, 7 days a week. They guarantee you that there is always enough limit, so every moment of the day you can get the most out of your connection.
XLNed
Rating
Pricing
Features
Payment Options
Retention
€7.49/mo

Fast News Server Access
Unlimited Downloads
Uncensored Newsgroup

iDeal
Bitcoin
Visa/Mastercard

2,000 Days
XLNed
Prices begin at €2.24 every month for just 2.5 Mbps, up to €7.49 for 120 Mbps, which few people need. XLned offers discounts on six month and yearly terms. Captivatingly, they additionally offer anonymous payment per Paysafecard or Bitcoin,  to remain private. Their website is straightforward, alongside a FAQ for common issues, and support is also easily accessible.
Signing Up
Signing up is straightforward, with lots of payment methods offered, even Bitcoin and Paysafecard, which can both be purchased anonymously. It would be nice however if they would not request so much personal information.  In any case, after entering your information, you get an email with all necessary information. You are now set to be put your newsreader to begin downloading. So simple.
XLNed
Plans and Pricing
All plans are boundless in volume, yet have speed limits, going from 2.5 Mbps (slow) to 120 Mbps (lightening fast). Here is a rundown of all plans, straight from their websites: they're on the lower end of what you usually pay for Usenet, and particularly the speed-limited are cool for people. Although such accounts can be found for less at other places. Of course, things get less expensive when you pick a longer payment period, which brings about plans starting at just €2.24 a month, which is practically phenomenal.
XLNed
The available speeds are 2.5 Mbps ("XL Lite"), 5 Mbps ("XL Small"), 10 Mbps ("XL Basic"), 20 Mbps ("XL Plus"), and 120 Mbps ("XL Gold"). XL Gold begins at €7.59, which is cheap, so if you need to spare each penny and wouldn't mind the low retention, it might be worth a shot.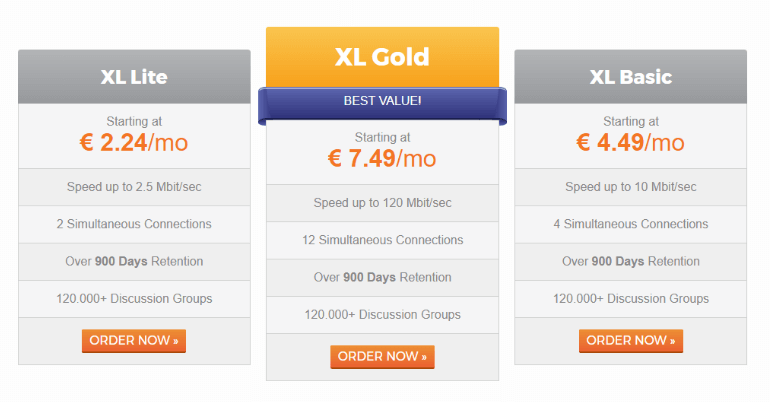 Payment Options
XLned acknowledges the following payment methods:
Credit Cards
Paysafe Card
sofort
Bitcoin
iDeal
Speed
They offer unlimited Usenet downloads at speeds extending from 2.5 Mbit as far as possible up to 120 Mbit. With a few speed option to look over XLned offers something for everybody. They have a excellent blend of performance and price points.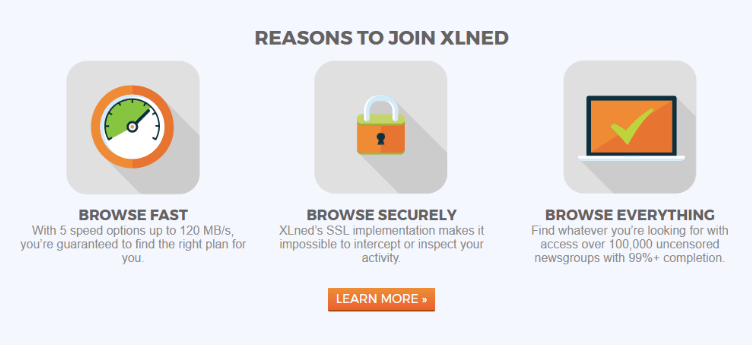 Retention  
XLNed
Retention depicts to what extent old files remain on the Usenet servers for you to download, and nowadays' numbers from 800 to 2400+ days is usually the norm. XLned offers 900+ days. You should be able to find what you are looking for. So if you like to browse through very old posts XLned 900 days should be more that enough to meet your needs.
All things considered, this is ok for more recent uploads, and most content is consistently re-uploaded at any rate by the good people from the Usenet community.
Security
XLned bolsters SSL, which implies all connections and transfer within you and the Usenet servers will be encrypted with a similar convention as online banking system secure. This a standard among Usenet providers these days, and we're extremely happy XLned incorporates despite the fact that their plans are so inexpensive. Additionally, they create an impression that "privacy is extremely valued at XLned; your personal data (including your IP address) aren't visible to others," which indicates they're worried about your privacy.
In any case, Usenet providers never keep logs, so you can be rest assured that your account will stay private.
XLNed
Support
XLned has a FAQ page on their site to help you with a couple of basic inquiries. Else you can get in contact with them by email at support@xlned.com for any technical help you may require.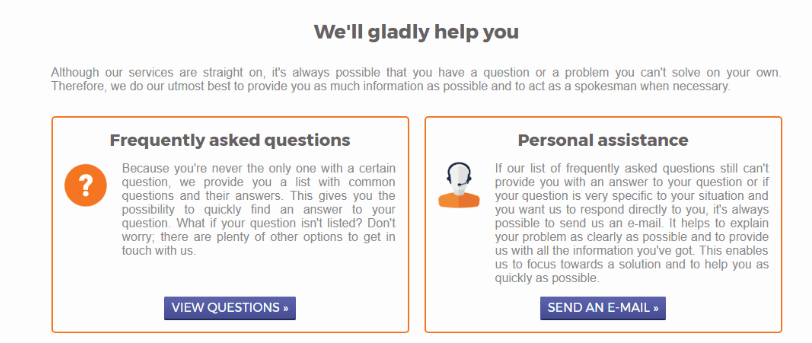 Conclusion
XLned provides an excellent service. Their packages are better if you sign up for the longer terms of service. However, they stay competitive at the lower tiers of service as well. Also, XLned covers a broad range by offering a few speed tiers. They accept Bitcoin and offer SSL, so those people who are particularly worried about protecting their privacy should find this provider to be attractive in that manner. If you need a European provider with greater retention, I recommend you try XLned out.