most secure way to pay online?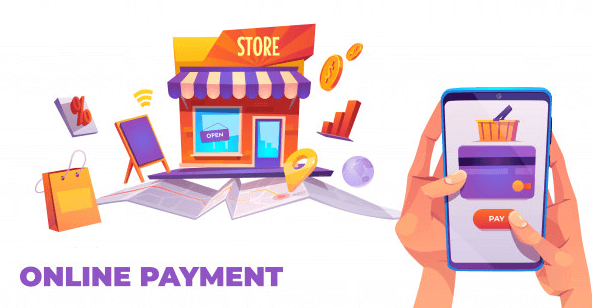 What is the most secure way to pay online?
Online Payment have become very popular in the last few years, and nowadays we have tons of payment solutions which we can use for online payments. In this guide, we will compare some of the most secured digital payment methods and tell you which ones are the best. We will also analyze the various aspects of these services, which will help you understand them better. Make sure you also have an account with a VPN Service. Let's get started.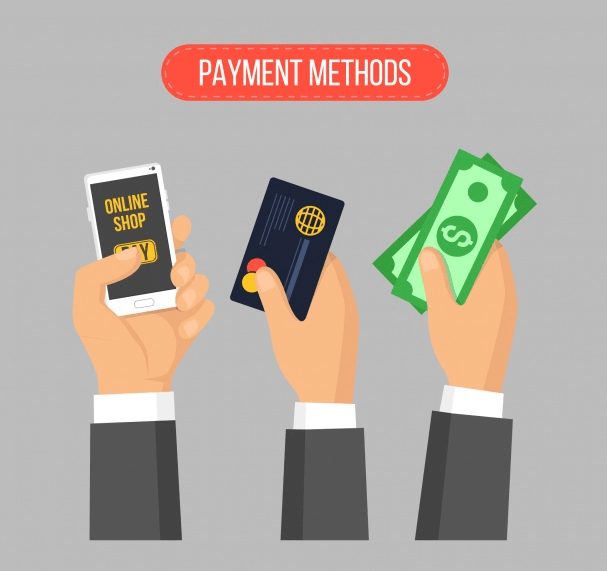 Most Secure Online Payment Methods
In 2020, we have tons of payment methods available which we can use for instant online payments. We have tried many payment methods and handpicked the best ones for you. Let's take a look.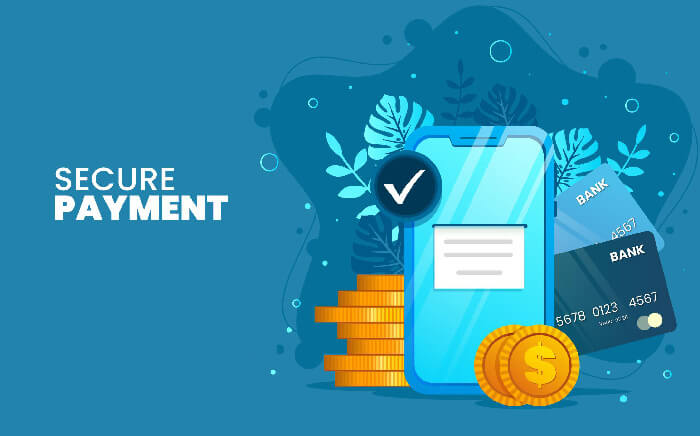 PayPal
What is the most secure way to pay online? PayPal is arguably the most popular online payment solution, founded in 1998 and went public in 2002. Since then, it has grown big, and now it's available in all major regions around the world, including the US, Europe, and India.
When it comes to security, the platform uses the state of the art Encryption protocols and security practices to ensure that your funds are safe. Also, all transactions on PayPal are encrypted, which means no one can know what you are doing. The great thing about PayPal is that it comes with an excellent Buyer protection program. If you have paid someone and the seller fails to deliver the promised service, you can claim the Buyer Protection and get your money back.
PayPal is a great platform, but like other platforms, it also charges a fee on every online transaction. The normal charges are 2.9% of the total transaction along with $0.30. Overall. PayPal is a very secure platform, and it's accepted by most online platforms, which is a plus.
Pros
Encrypted

Mobile friendly

Buyer Protection

Supported by major online vendors
Cons
It's prone to online phishing and scams due to its popularity.

High Fees (Additional Bank Charges in Some cases)


Bitcoin
Bitcoin is the most popular cryptocurrency in the world. Cryptocurrency is basically the digital currency that allows the users to send and receive payments without involving any third party. Cryptocurrencies are also not controlled by any central authority, so they are great for privacy purpose, but it's also a bad thing because the value of cryptocurrencies is determined by their supply and demand, which make them highly volatile.
Bitcoin is the most popular cryptocurrency, and it's also supported by many online vendors like Microsoft, Home Depot, Starbucks, and Twitch that accept bitcoin payments. When it comes to security, Bitcoin is very secure because you can keep them on your mobile or PC in a secure manner.
As Bitcoin is not regulated by any central authority, the fee varies from miner to miner. Miners are people who maintain the Bitcoin ledger and charge a fee for approving your transaction. The fee starts from $1, but in some cases, it can go as high as $6.
Pros
Ideal for anonymous payments

Great Security

Decentralized payments

Instant Payments without any third-party

Global Payments
Cons
Highly Volatile

Once the transaction is made, it's irreversible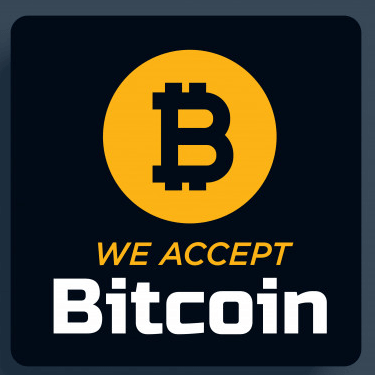 Google Pay
Google Pay is a peer-to-peer online payment service that allows users to pay online instantly. You can simply add your credit card to the service and then use Google Pay to pay online without giving your credit card information.
Google Pay is a very secure platform because it ensures that your personal data stays safe. When you pay online using Google Pay, it generated a temporary token for that specific transaction, and once it's used, that token can't be used for another transaction. So, if you, somehow, pay on a scam site, the hackers won't be able to charge you additional money as that key will be useless.
Also, apart from payment protection, Google Pay keeps your credit card and other information in encrypted form, which means that even if hackers get access to your data, they won't be able to use it. Overall, Google Pay is a very robust online payment solution, and you should use it if you want a secure online solution.
Pros
Robust Online payment system

Keeps the data in Encrypted form

Relatively lower fee (1.5% of the total transaction)

Available in major regions like the US, Canada, Japan, India, Singapore, Ukraine, and the UK.
Cons
Not Available Worldwide

Work on Mobiles with NFC

Amazon Pay
Amazon Pay is the biggest online platform, with millions of users worldwide. The company used its existing user base and developed its own payment solution, allowing Amazon users to pay for shopping at Amazon and tons of other Online Vendors on the Internet.
Like other digital payment solutions, Amazon Pay also uses encryption protocols and data security protocols to ensure that your data is safe. When it comes to fees, Amazon Charges 2.9% + $0.30 of the total transaction as a fee. 
Pros
Trusted Service

Great Security

Supported by Amazon and other major online vendors
Cons

Venmo
Venmo is another payment solution which is owned by PayPal. Unlike PayPal, Venmo is directed on personal payments like you can use it to send money to your friends and people you trust.
When it comes to security, Venmo uses industry-standard security protocols to ensure that your data is safe. However, the platform doesn't offer Buyer protection like PayPal, and if you accidentally send the money to someone, the only way to get it back is to ask that person nicely. 
The fee structure on Venmo is also really good. The transactions from Venmo to Venmo accounts are free. Also, the service doesn't charge you any fees when you top up your Venmo account via Bank Account or a Debit Card. However, you will need to pay a 3% fee if you send money to Venmo from your credit card.
Pros
Great for sending Payment to friends and people you trust.

Robust Security

Almost no fee (3% fee for credit card users)

Supported by a few selected online vendors
Cons
No International Payments

No Buyer protection

Prone to phishing and scams
AliPay
AliPay is a global online payment platform that offers its services in China, Hong Kong, and 104 other countries around the world. The service is known for its global coverage, and it is supported by thousands of online vendors and stores.
When it comes to security, AliPay comes with a robust security system. Every transaction is protected by encryption, and only you get access to your transactions. On top of that, it comes with the Member Protection program, which allows you to file reimbursement for any unauthorized payments within 90 days and get your money back.
Also, the great thing about AliPay is that it's almost free to use for internal transactions. The platform starts charging a fee of 0.1% of the transaction once you pass the threshold of $2,897. 
Pros
Robust Security System

Operates in over 104 countries, which makes it a truly Global Payment System.

Protects your personal data (Credit Card Information)

Great Member Protection Program

Almost no Fee (0.1% fees once you pass the certain threshold)
Cons

Zelle
Zelle is another very popular digital payment network that mainly focuses on the US Market. It's developed with the cooperation of over 30 Major Banks in the US.
As Zelle is a Bank-backed platform, it used the robust security infrastructure of Banks, and you get industry-standard protection. Also, the payments on Zelle are crazy fast, and you can instantly approve your transactions without having to wait for days. The great thing about Zelle is that it doesn't come with any Fee, so if you are from the US, you can use it for free. Most secure way to pay online?
Pros
Instant Transactions

Supported by Major US Banks

No Fees
Cons
Available for US Users

The adoption rate is low as compared to others
Tips for Online Shopping
The Internet is a wild place, and no matter which payment solution you are using, you can get yourself into trouble if you are not taking precautions. So, in this section, we will  which will make your online shopping experience safe most secure way to pay online?
Always buy from trusted retailers

Always check if the website payments are secure. Look for the padlock in the status bar.

Always use the

VPN

for online payments, especially if you use public Wi-Fi. VPN will ensure that no one is tracking your online activities. You can check the

reviews of major VPNs

on our website.

Last but not least, if you are getting a deal that is too good to be true from an unknown vendor, it is a red sign.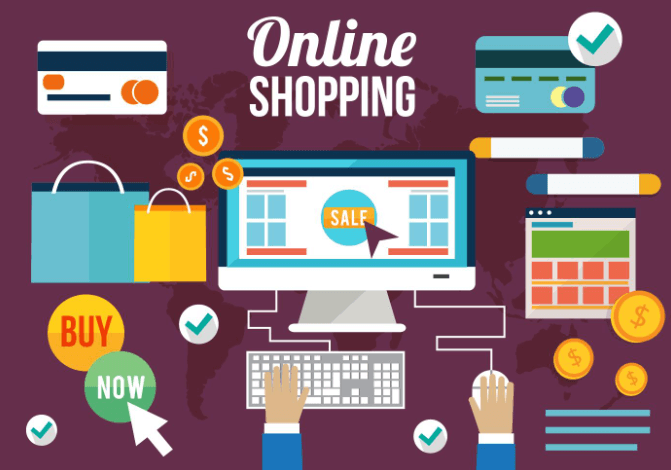 Conclusion
What is the most secure way to pay online? Now you know which payment solutions you can use for online payments. When it comes to security, all of the featured payment solutions are secure. The main thing you need to consider is their availability in your region, Fees, and Buyer Protection. Also, don't forget to follow the safety tips for a safe online shopping experience. We also recommend that you use the VPN as it keeps your activities anonymous and ensures that you get secure access to the Internet. If you are interested in learning more about VPN, please check our Recommended VPNs and FAQ Section. Enjoy the Holiday Season!