Forte Agent Newsreader Review 2022
If you know anything about Usenet will have heard about Forte Agent Newsreader. The veteran company has been around since 1995. Mark Sidell developed it as a way to take advantage of Windows' GUI features. It was quite innovative at the time, being one of the earliest newsreaders to support yEnc encoding. Over time, Forte Agent has continued to improve through various updates. The latest version, Forte Agent 8, comes with many great features. Forte also offers Agent Usenet, its own Usenet service.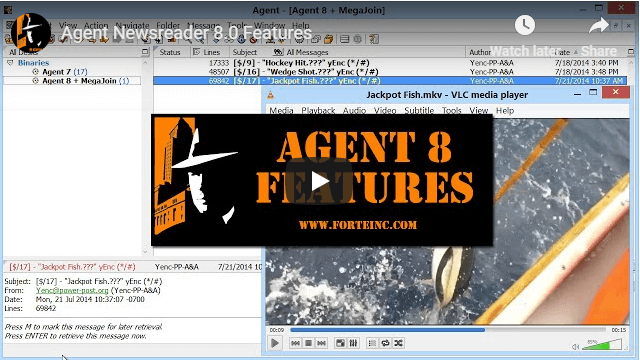 Pricing- Account Plans
The Forte Agent Newsreader 8 software is priced at 29$ for users registering for the first time. This will give you access to the email client as well as the newsreader. If you have already bought a previous version of Forte Agent, you can get a nice 10$ discount on the price of Agent 8. For Agent 7.2 (or greater) users can avail a free upgrade to the latest version, with no extra cost. If you buy Agent 8, you also get access to 3 months of Agent Usenet for free. There is a 15GB per month limit while you are using the trial. If you plan to buy the Forte Agent newsreader in bulk, you can get special discounts. Previously, a free version of Forte Agent was available. This had reduced features but is not available anymore.
If you are considering getting a new Usenet service provider, Agent Usenet is also an option worth considering. The 25GB per month and 50GB per month options are 2.95$ and 5.95$ each month respectively. If you're a heavy user, you may want to get the 100GB per month option for 9.95$ or even the unlimited option for 14.75$ each month.
Free Trial
A 30-day trial is available for both the newsreader application, as well as the Usenet service. This is great as it allows you to appraise the service fully. Other trials that have such a short duration that you can only get a brief idea of the service. For the Usenet service, the free trial is only available for the 25GB per month package.
Payment Options
There are a decent number of payment options available. You can pay using credit cards, money orders or through a personal check. These options provide flexibility but none of them protect your privacy very well. We'd appreciate an option to pay through Bitcoin or another cryptocurrency. It would be very useful for those concerned with privacy.
Features and Usability
Forte Agent newsreader comes equipped with a ton of great features. This is what makes it one of the best Usenet newsreader clients on the market. Megajoin makes dealing with NZB files and headers simpler and faster. It combines related messages into a single 'mega' message, reducing redundant headers. The message identifiers are identified as being part of single Usenet archive. This means that even importing NZBs that contain links to multiple parts of a file will only cause a single message to be generated. The newsreader will also automate a lot of tedious tasks to make downloading a one-click experience. It will merge SPLIT and RAR archives automatically and perform automatic PAR repairs. The newsreader does this on its own, without any additional software needed.
You can also use the binary preview feature to allow you to see images and pictures within the application. It can also avoid any password protected archives without user input. The software will organize your downloads according to the parameters you set.
Forte Agent is one of the only newsreaders that still provides a good experience for actually reading Usenet discussions. The customizable user interface is also a great feature in this regard. This means that, if you are looking to post and read on text message boards, Forte Agent is the best option for a newsreader.
In addition, Forte Agent has the ability to connect to many Usenet service providers at once. This is great if you always want a backup Usenet service running, to fill in any completion gaps of your main provider. The email provided also has Identity protection through a feature called 'Route by Identity', which automates routing of email messages. This feature does not use complex rules or filters. Rather, it learns by what you do, and then performs the action automatically next time.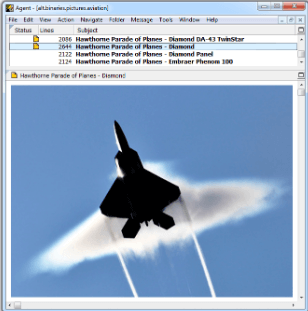 NZB Support
This newsreader comes with full NZB compatibility and using NZB files is as simple as clicking it a single time. As previously mentioned, it also comes with many features that make dealing with NZB files much easier.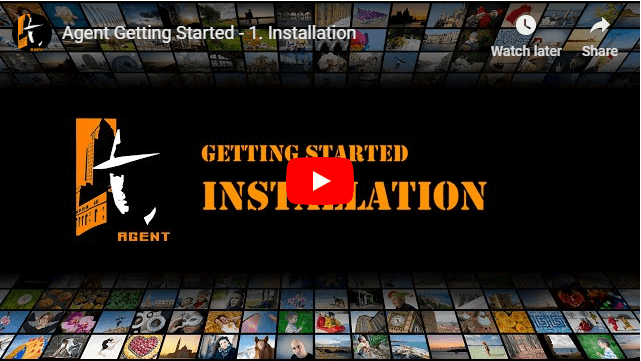 Systems Supported
Forte Agent is available on both 32-bit and 64-bit versions of Microsoft Windows. It supports the latest versions of the operating system, including Windows 10. Many older versions of Windows are also supported. If you're a MacOS or Linux user though, you're out of luck, as Forte Agent is not available for these platforms.
Speed
The Forte Agent newsreader is great at dealing with high speed connections and you won't have to be concerned regarding this. The Agent Usenet service is also similar as it supports up to 30 connections and provides blazing fast speed. There is also support for header compression, which further improves how quick the service responds.
Tech Support
As it has been a long-time mainstay, it has a reputation for providing solid customer support. The Forte Inc. tech support is widely regarded as among the best in the industry. You can contact them using the forms available on their website and they will respond to you accordingly. If you have made a purchase from them in the past 90 days, you also have access to free email support. The frequently asked questions (FAQ) page on their website is also quite useful and can be helpful in solving minor issues. Most Forte customers are satisfied with their level of support.
Security/Anonymity
The Usenet newsreader has full support for 256-bit SSL encryption, as does the Agent Usenet service. This means that only you can see what you download and won't have to worry about prying eyes of ISPs and government agencies. If you are still concerned with privacy, you may want to get a VPN for additional protection. Our Best Usenet Service Providers have the whole Usenet experience. Make sure to view our choices like UsenetServer
Usenet Providers
The Forte Agent Usenet service is quite good. It has a fantastic binary retention period of 3961 days, on par with the best Usenet service providers. The text retention is even longer, at 5837 day. The service also has an excellent 99+% completion rate. You'll have access to over 100,000 newsgroups, meaning that you will get most content available on Usenet servers. As before mentioned, Agent Usenet supports 30 simultaneous connections and 256-bit SSL encryption. Servers are present across both Europe and the US, meaning that you'll get great service regardless of your location.
Conclusion
Forte Agent is a great newsreader, with many fantastic features. One of the only downsides is that, while it is still in active development, new features arrive slowly. Some other newsreaders improve at a faster rate and may provide you with a better overall package. It is also fantastic if you want to spend time on Usenet text message boards. Currently, however, Forte Agent is among the best Usenet readers. If you are looking for a newsreader, Agent 8 is definitely worth looking at.