UsenetExpress Review – The best Usenet Service in 2023?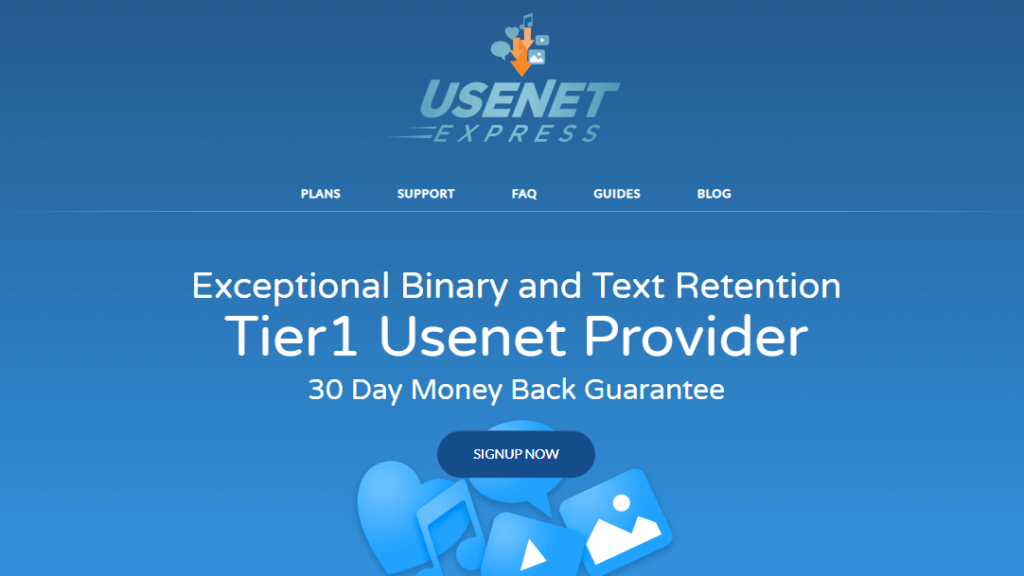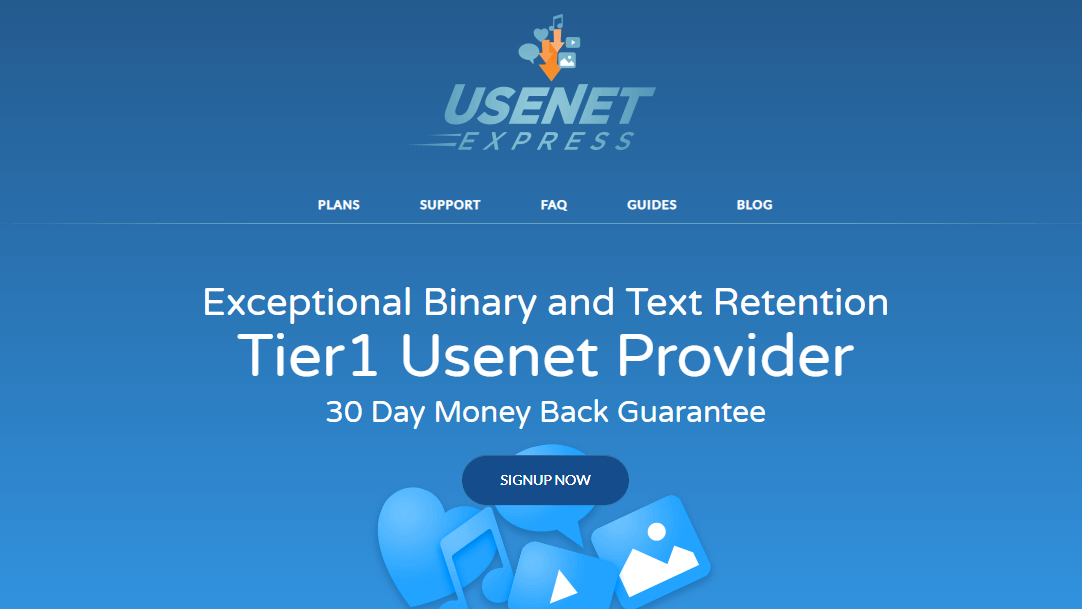 UsenetExpress is a tier-1 Usenet service provider and it is been offering its services since 2017. It is mainly known for its affordable Usenet packages and reliable Usenet services. The company also claims to provide the unlimited connection speed and we will put this claim to test in this review. We will also share everything you need to know about the UsenetExpress. Usenet.com reviews the Usenet Service Providers to ensure that you get the right Usenet Experience. Now, let's get to this review.
Pricing Packages
UsenetExpress offers a wide array of packages and each package offers unlimited data (except for block account) and other useful features. All regular packages come with the following features.
Unrestricted Access to Usenet
More than 110,000 Newsgroups
50 concurrent connections
256-bit SSL connections
24/7 customer support
Unlimited Speed
No logging Policy
Monthly Package
Monthly Package is best for the beginners and it comes with unlimited data and a Free VPN account to ensure that no one is tracking your online activities. You can get the Monthly Package for just $10 per month. The monthly package comes with the following features.
Unlimited Data
Free VPN Account
6 Months Package
6 Months Package is a great plan for those who are looking for a long-term subscription. In this package, you get the free VPN account and Unlimited Data. If you pick the 6 Months package, then you will get a 16% discount and it will cost you only $50 per 6 months. It comes with the following features.
Unlimited Data
Free VPN Account
Yearly package
The Yearly Package is the best package for the veteran Usenet users and it is the best you can get at this platform. It comes with all features of the regular packages and you will get a 25% discount on it. The yearly package will cost you $90 per year. It comes with the following features.
Unlimited Data
Free VPN Account
Block Package
Block Packages are very popular among the Usenet community because you can use the data for a long time without having to worry about the subscription. UsenetExpress also offers a pretty decent block package which comes with great features. You will get the 500 GB data and unlimited connection speed. However, it doesn't come with a free VPN and you will need to pay extra to get the VPN. You can get the Block Account for just $20. It comes with the following features.
500 GB Data
VPN add-on available
50 concurrent connections

Free trial
There is no free trial available for the users, so you will need to pay for the service if you want to use it. The company does offer the 30-days Risk-Free Policy which you can use to get the money back if you are not satisfied with the service. In our opinion, there should be a limited free trial because other major Usenet services do offer a free trial.
Retention & Completion
UsenetExpress offers the Binary Retention of up to 1100 days and text retention of 3000 days. The Binary retention period is equivalent to approx. 3 years and to test their claim, we picked the 5, 2-years old, Usenet posts that should be available on all Usenet services. We found that only 2 out of 5 posts were available on the UsenetExpress which means that their Binary retention period is not completed and that's why they use "Up to" with their binary retention. If we compare it with the major Usenet services then this number is pretty low and major Usenet services offer much higher binary and text retention period.
When it comes to completion, UsenetExpress offers a completion rate of 99%. It is achievable since UsenetExpress is the tier-1 Usenet service provider and they have their own server farms.  Also, we didn't experience any completion rate issues during our testing.
Connections & Speed
UsenetExpress is currently operating its server farm in the US and the company is claiming to offer the European servers, very soon. However, there is no specific date available for the launch date of European servers and their "European Severs coming soon" is on the website for more than 2 years now.
The company claims to provide the unlimited connection speed and we put this claim to test. In our tests, we were getting an average speed of 40 to 50 Mbps in the UK. If you live in the US then there is a possibility that you will get around 60 Mbps connection speed. If you are from the European speed then you can expect around 40 Mbps connection speed. Similarly, if you use the VPN service with your connection then you will experience more delay in connection.
Features & Usenet Search Clients
UsenetExpress has a very transparent privacy policy and the company have a no-log policy. The company also offers the Free VPN with its regular packages which you can use to protect your identity and stop the ISPs and other entities from tracking your online movement.
UsenetExpress also offers a free 256-bit SSL connection for its users which means that all the communication between your computer and UsenetExpress server will be totally encrypted. It is almost impossible to break this encryption and one would need billions of years to break it with brute force attack.
The company also offers a wide array of payment options that you can use to pay for your subscription. It includes the
Credit Cards from Visa, MasterCard, Discover, and American Express
PayPal
Bitcoin

Do they have a VPN?
Yes, UsenetExpress offers the free VPN account for all of its regular packages except for block account. Block account users would need to pay for the VPN add-on to get the VPN service. The UI of the VPN software is pretty basic but it is well-optimized and one can use it with very basic technical knowledge. Moreover, it comes with more than 40 VPN locations including
Atlanta
Dallas
A
Miami
New York
Washington
Palo Alto
Phoenix
Chicago
Tokyo and many more.
The average speed of UsenetExpress VPN service is around 35 Mbps which is not a lot but it works for an average user.

Do they have their own newsreader?
No, UsenetExpress does not have its own Newsreader and you will have to use the third party newsreader with it. The official website does recommend the following Newsreaders for its service.
You can also find a News Reader from our list of Best News Readers.
Are they NZB Compatible?
Yes, the service works well with the NZB files. The Newsreaders recommended by UsenetExpress are also compatible with NZB files and you can easily import and open NZB files. Check our Best NZB Sites for more choices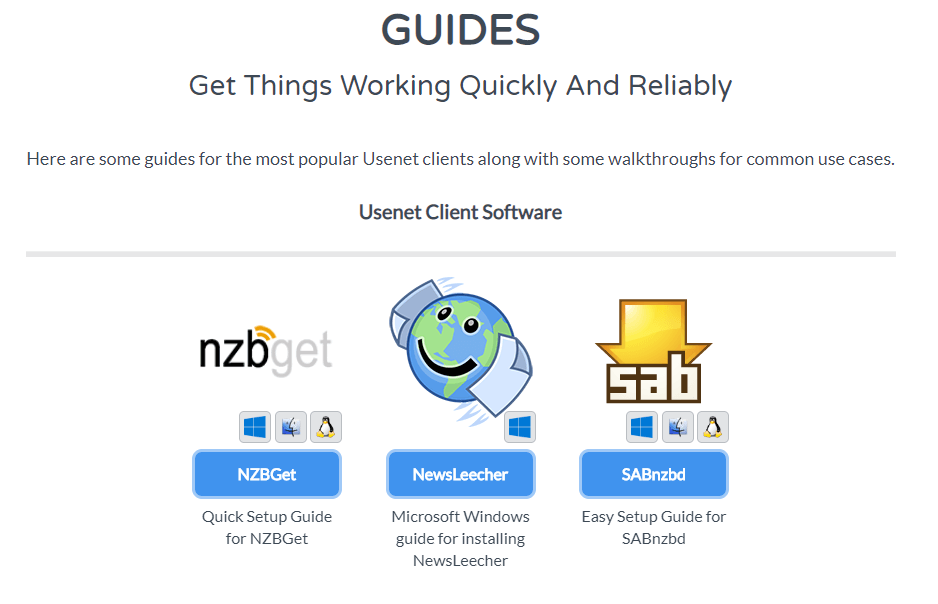 Customer Support
UsenetExpress does offer very decent customer support and you can reach out to them using email or phone number. If you are to contact the customer support for technical support then you can contact UsenetExpress Support.
Conclusion
UsenetExpress is one of the very few tier-1 Usenet service providers in the U.S but they have a long way to go. They need to work on improving their server speed, they need to add more servers into their service and most importantly, they need to work on their binary retention period. In our opinion, UsenetExpress service is not up to the mark and we can't recommend it because there are better options available out there. We would recommend you to check the reviews of major Usenet Service Providers on our website and then make the informed decision. If you have any questions, please let us know in the comment section below and we will get back to you as soon as possible!