Usenet.farm Review
Rating
Pricing
Free Trial

Best Usenet Features

Payment Options
Retention

7.95 Euros/month
15 Euros Block Account

10 GB Trial limit

1000 days of retention
Servers in the Netherland

1000 Days
Usenet.farm Review
Usenet.farm is Netherlands based company which was started back in 2015. Usenet.fam offers a variety of payment options including Bitcoin Payments and Block accounts to its users, the company is also widely appreciated for its quality services but on the other hand, the company also lacks in Retention period, capped accounts and no VPN.
Pricing


The company offers 2 monthly subscription plans to its users. is the basic subscription offer by Usenet.farm. This package includes the data usage up to 2 TB with the connection speed of 6 MB/S and 40 connections.
The stingy package is available for 4.95 Euros per month. "
To the max" account is the premium package which offers unlimited speed and 3 TB Data limit with 40 Connections. This package also comes with account sharing option. This package is available for 7.95 Euros per month.
Usenet.farm also offer Block account which is available for 15 Euros. In this package, you get the unlimited speed, 500 GB Data limit, and 50 Connections. Block account also comes with account sharing option.
Features
The company has its farms in the Netherlands only so if you are from another part of the world we would suggest you check our Best Usenet Providers as they have multiple dedicated Servers in different regions of Europe and USA to provide you better Speed.
Payment Options
Usenet.farm offer following payment options
PayPal
IDEAL
Bitcoin - For Anonymous Payments
Bitcoin payment is the best solution if want to use their service anonymously. The company only require you to submit your name and your country name for Bitcoin payments.
Free Trial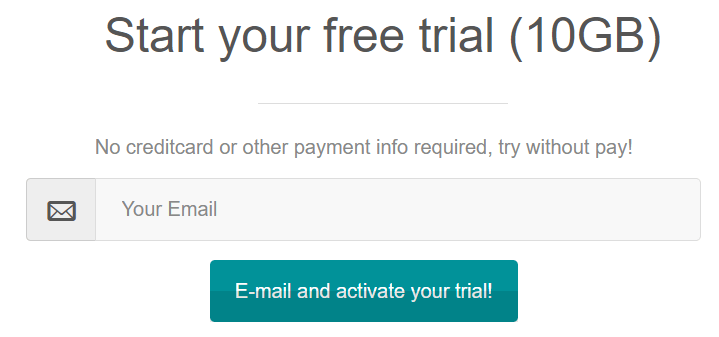 The company offers a free trial to its users. A free trial is limited to 10 GB data limit.
Newsreaders
Usenet.farm doesn't have its Newsreader instead you can use 3rd Party Newsreaders with the service. Be sure to visit our
Best Newsreader 2017
choices
VPN
Usenet.farm also doesn't offer VPN service to its users. We would suggest you use the Third Party VPN service for better online security or you can check our best Usenet providers as several of them provide free VPN service with their packages.
Retention and completion
Usenet.farm offers 1000 days of retention period to its users and to achieve the 1000 days of retention period company follow the hybrid approach, company depends on its servers for 30 days of retention then they turn to Highwinds and Abavia (XS News) for retention.
Newsservers
Default: news.usenet.farm
European Server: news.usenetfarm.eu
Connections and Speed
The company offers up to 50 connections to its users, which are more than suffice for any user. The company have its servers in the Netherlands so you can expect some great speed if you are in Europe however if you are from the USA or any other region we would suggest you check other top Usenet providers. In our tests, the speed was OK and you will not have any problem with it.
Support
The company provides customer support via email. You can contact the customer support at Support@usenet.farm. Customer support takes up to 3-5 business days to reply. Social Media accounts of the company are also active.
Conclusions
Usenet.farm is clearly gear toward the local market. The company offers decent packages with a good data limit, 3 TB data limit is more than enough for any user. The company offers good connection speed but they lack in retention period which is the lowest when we compare it to our Best Usenet Providers, the company also doesn't provide Its Newsreader and VPN where several of our Best Usenet Providers do. Usenet.farm premium package cost you 7.95 Euros and at this price, you can get a much better deal with High-speed connections and more valuable add-ons. Overall, Usenet.farm is OK however our list of Best Usenet Providers offer better deals so in most cases we would recommend choosing elsewhere.