Get Online Security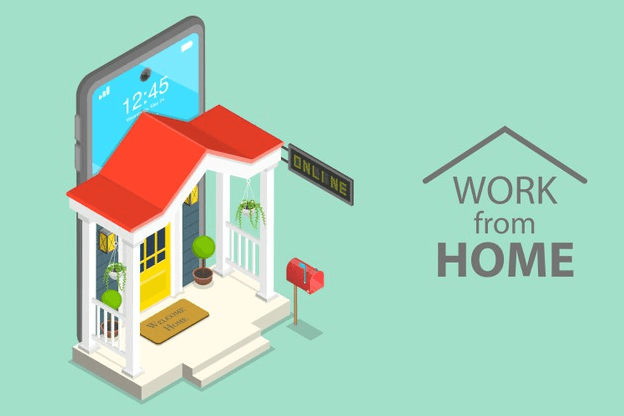 Online Security Working Remotely During Covid-19, Covid-19 has drastically affected the way we live our lives, and it has also changed how we work. After Covid-19, many companies have switched to remote working which certainly comes with its own challenges, and online security is the biggest challenge. So, if you want to stay protected online while working remotely, this guide is for you. In this guide, you will learn how to get online security when working remotely During Covid-19. Let's get started.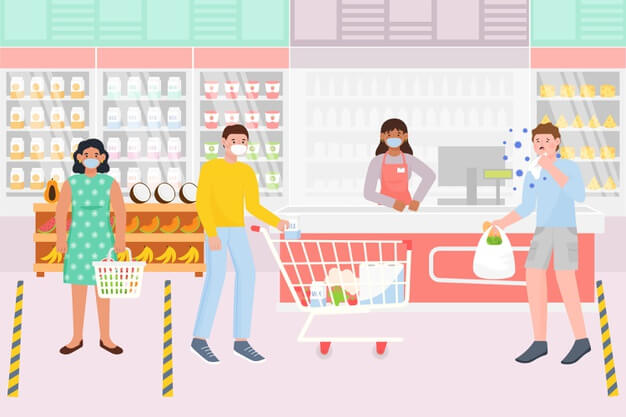 Separate Your Personal Life from Work Life
One of the biggest challenges of working from home is to separate personal life from work life. Ideally, you would want to have a separate computer for your work, having all the important work documents. Having a separate computer will allow you to stay focused on your work and protect your personal data if your work computer gets compromised.
However, if you don't have a separate computer, you can use a separate browser for work to keep you from distractions like social media and others. If you use your personal computer for work, you should follow the next tips to ensure that your data is safe.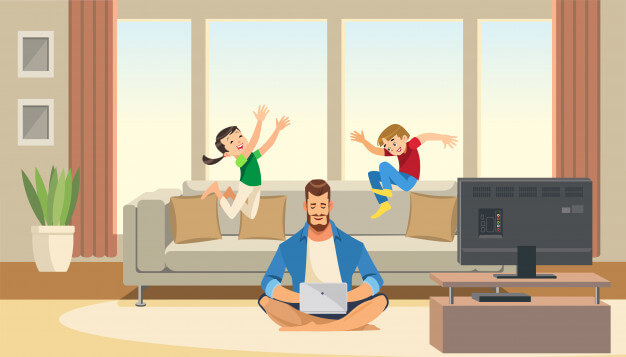 Invest in a good Antivirus & Anti-Malware
Online Security is a major issue, and if your work involves a lot of files, it's important that you have some safety nets to protect your data if a hacker tries to compromise your computer. You can set up these safety nets in the form of Antivirus & Anti-Malware software.
Online Security
These software are designed to protect your PC from malicious software and efficiently detect viruses and malware at an early stage. After downloading files, you can scan them with Antivirus and Anti-Malware software to ensure that they don't contain any malicious code. Many Antiviruses come with a built-in data shredder, which you can use to shred important work documents.
Get Online Security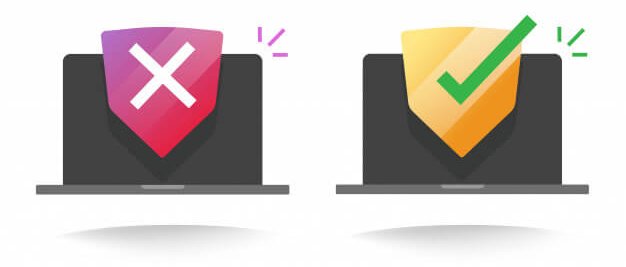 Never open unexpected emails from work
One of the major challenges of working from home is online security, and hackers are using it as an opportunity to get important information. Hackers usually send emails that appear to be from your company, but in reality, they are fake emails, and it may ask you to provide sensitive data or anything which could help the hackers.
So, the first rule to engage with this type of unexpected emails is to verify it. The first thing you need to do is check the email address and double-check it because sometimes they pick a similar address. For example, if the correct email is JohnDoe@company.com, the hacker might use John.Doe@ccompany.com. It may seem legit at first look, but it will have a different domain address. 
Secondly, if the email comes with an unusual request, which involves sending money to a specified bank account or sensitive data to an unusual email address, always verify. Last but not least, never download the file from an unexpected email. Hackers often send malicious files with fake emails, which usually have Trojan and other malware. Once the files are downloaded, they can track your activities and pass on the information to the hacker. So, never download the data from unexpected emails and always verify.
Online Security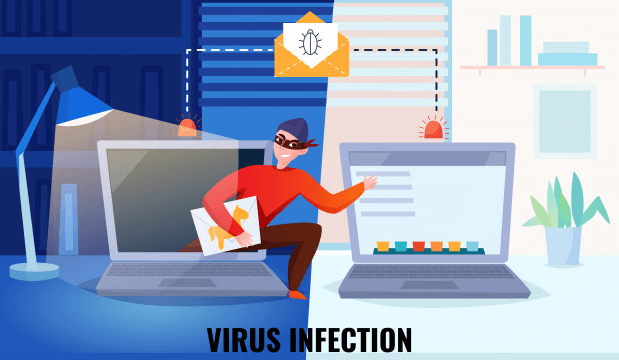 Enable two-factor authentication (2FA) for your work Accounts
Most work apps like G Suite and others come with Two-factor Authentication (2FA), which allows the service to verify your identity when you try to log in. It's a very useful feature, and it provides an extra layer of security, which ensures that only authorized people access the account.
Get Online Security
You can easily set up the 2FA from the security tab in the settings. Once it's enabled, you will need a password, which you will get either on your number or email, to access your work Account.
Use VPN to Access Internet
Internet is a wild place full of malicious sites that can potentially compromise your personal and work data. That's why it's important to have a VPN  service, which ensures that you have encrypted access to the internet. It also ensures that no one is tracking your online activities. 
VPN Services comes with many security features that you can use for various purposes. For example, if your work involves dealing with sensitive information, you can get a dedicated IP from the VPN Service and get encrypted access to the servers.
Online Security
When it comes to VPN services, there are tons of them available, but only a few of them offer truly secure access to the internet. Usenet.com has tested many services, and after extensive testing, we have picked the best ones for you. Following are some of the best VPN services you can get in 2020.
 NordVPN is our

#

1 recommended VPN service

because it's the best. It comes with over 5000 Servers across 59 Counties. It's equipped with security features such as

Automatic Kill Switch

, DNS Leak Resolver,

Double VPN, and various protocols, making it an ideal VPN Service for work from home.


PureVPN is another

very popular VPN service

 

that offers secure access to the internet. It uses the 256-bit AES encryption standard to ensure that your data is protected. On top of that, the security features such as WebRTC Leak protection, Kill Switch, and Split Tunneling ensures your online privacy.



CyberGhost is one of the

most trusted VPN Services

,

 

in the world. The service comes with over 6000 VPN Servers across 90 Countries. On top of that, it's also equipped with features such as DNS Leak Protection, Dedicated IP, and Antifingerprinting System, which is a big plus.


Surfshark is a relatively

newer VPN service

, but it has great respect in the community because of its impeccable service. The company offers access to over 1000 Severs across 61 countries worldwide. On top of that, it offers the feature such as

Multihop, Camouflage Mode, Advanced Encryption, and No Borders Mode, which is a big plus.

These are some of the most trusted VPN Services, and you can check the complete reviews of these services and other VPN services on our website.
Create the Backup of your Data
When it comes to professional work, having the back up of important documents is very important. Many companies usually offer this service to their employees and allow them to create the backup on the company's servers. However, if your company doesn't have this service, you can use other trusted could backup services to secure your data. 
Online Security
You can use the services like Google Drive, Dropbox, and others, which offer the seamless backup of data. These services also offer free limited space, which you can use to back up your documents. For example, Google Drive offers 15 GB of free storage, which is more than enough to back up the thousands of documents.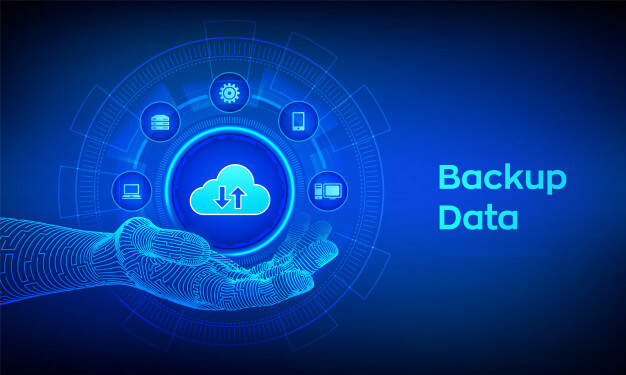 Use Secure Collaboration Tools
One of the major parts of working remotely is effective collaboration, and for that, we have the tools which allow us to collaborate with our co-workers, but the problem is that most of these tools are not secured.
So, make sure that you pick a tool that uses end-to-end encryption, which means that no one will be able to see what you are sending to your co-workers. When it comes to secure collaboration tools, Slack, One Drive, Google Drive, Trello, and Microsoft To-Do are the most secure and trusted collaboration tools.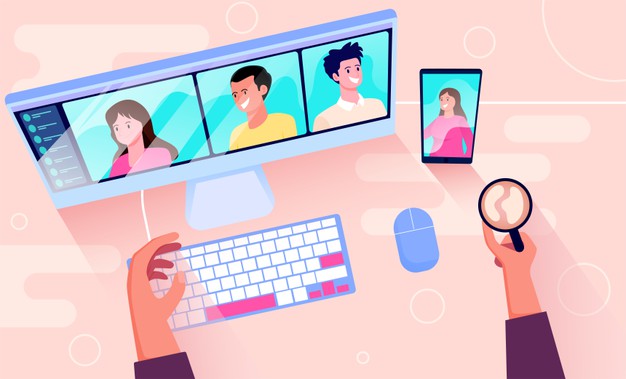 Conclusion
Work from home is a new reality, and you can use these tips to ensure your online security and protect your work data. Also, if you don't want the ISP and other tracking entities to track your online activities, get yourself a trusted VPN, and you can find the best ones on our website. If you are not sure how to choose the VPN, you can check this guide where we have explained the things you must consider when choosing a VPN.